Strawberries Nutrition Info
:- My daughter and me both love strawberries. We eat them all year round and I love strawberries in my smoothies. But I didn't know they were so good for you - there are a superfood for diabetics and lower cholesterol as well.
Oftentimes, I cut the strawberry stem off and a good chunk of the strawberry too when preparing it for my daughter. I've been meaning to buy a strawberry corer but kept putting it off. I came across this tip at
Popsugar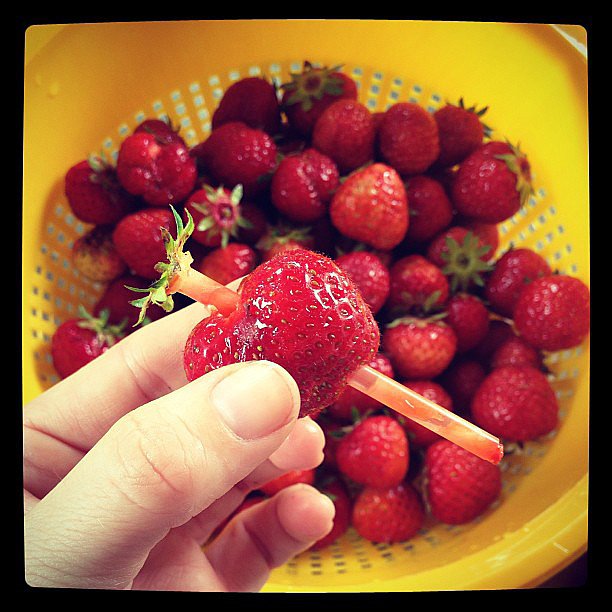 Get rid of those pesky stems without wasting too much of the fruit by inserting a straw into the bottom of the strawberry and pushing up. The leaves will come off too!